Print PDF
Hirschler Return To The Office Headquarters
As the nation slowly emerges from the pandemic, employers are eagerly planning their return to work strategies. But most are in uncharted waters as they look to welcome employees back to the office or job site. What rights or obligations do employers have? What are the potential pitfalls to ensuring compliance? How can employers stay up-to-speed on evolving guidance and regulation to facilitate the safe and timely return of their workforce?
Hirschler is monitoring all developments to help employers navigate the uncertainty that lies ahead. Bookmark our Return to the Office Headquarters and revisit often to get the latest news and resources.
News Alerts
Updating Your Employee Handbook? Pay Attention to These Key Considerations
Pre-Dispute Arbitration Agreements and Joint Action Waivers Will Soon Be Unenforceable by Employers for Claims of Sexual Assault and Sexual Harassment
Georgia Court Issues a Nationwide Injunction of the Federal Contractor Vaccine Mandate: What It Means for Your Company
What Employers Need to Know about Virginia New Overtime Wage Act
OSHA Increases Amounts for Civil Penalties in 2021
A Return to Work Q&A for Employers
Ten Tips for Getting Back to Work
What Employers Need To Know About the OSHA Emergency Temporary Standard on COVID-19 Vaccination and Testing
Employment Couch Counsel
Couch Counsel: Virginia's Permanent COVID-19 Safety Standard
Couch Counsel: Virginia COVID-19 Workplace Safety Standards
Couch Counsel: Virginia Whistleblower Protection Laws
Couch Counsel: Virginia Non-Compete Law
Couch Counsel: Virginia Wage Theft Law
Couch Counsel: Virginia Worker Misclassification Laws
Couch Counsel: The Virginia Values Act
Couch Counsel: Mandatory vs. Voluntary Vaccination Programs
Couch Counsel: Implementing a Vaccine Program
Couch Counsel: Virginia's New Marijuana Laws
Couch Counsel: Vaccine Mandates: Where Do Employers Go from Here?
Other Resources
Centers for Disease Control Returning to Work Guidance
Virginia Department of Health COVID-19 Data and Resources
District of Columbia COVID-19 Vaccination Data
OSHA Guidance on Returning to Work
Employment Law Couch Counsel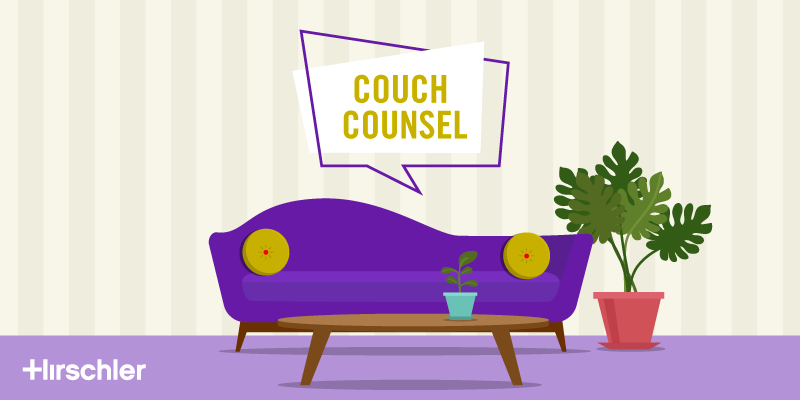 Have a question?
Contact any member of our Employment Law Team.