Jessica Dougherty, Professional Assistant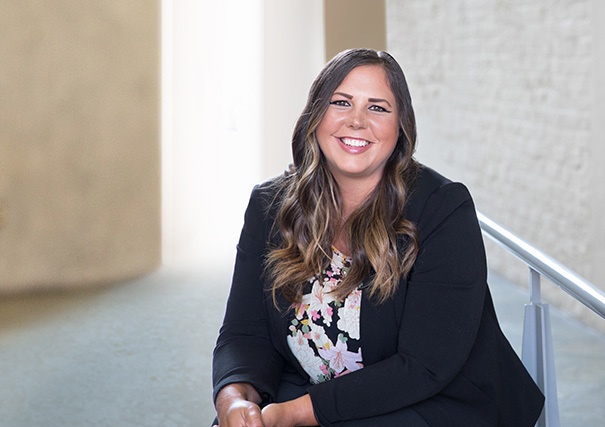 Q. Why Hirschler?
Hirschler is a tight knit community of professionals who enjoy their work and exhibit both personal and professional pride in the services they provide to clients.
Q. How long have you been working at Hirschler? What has stayed the same about the culture as the firm grows?
I've been with Hirschler for seven years, and the Core Values have continued to make our office an incredible place to work. Hirschler brings new challenges and opportunities every day, and I feel lucky to be part of a team where the company culture makes even the toughest days manageable.
Q. How has the firm's "open door" culture helped you navigate Hirschler and grow in your role?
At Hirschler, I work with professionals who push me to take on new opportunities. The encouragement to share my own ideas and provide input to the team is very important to me.
Q. What three key team behaviors would you say are critical to delivering on Hirschler's brand promise?
Hirschler team members genuinely care about their clients and coworkers, are passionate about their work and rely on the strengths of all team members to achieve the best possible outcome.
Q. In what ways do you participate in Hirschler's initiatives to give back to the community?
My job gives me the opportunity to have a positive impact on people's lives and make a difference. I've enjoyed supporting the community through our partnership with the Boys & Girls Club. Every year, Hirschler employees come together to serve Thanksgiving meals at Richmond schools together with the Club.