Cheryl Atchison, Associate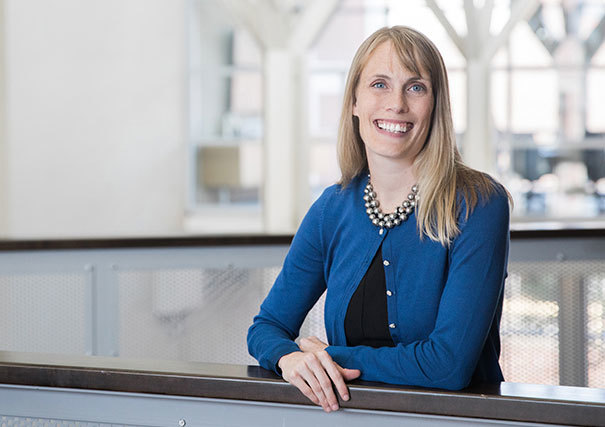 Q: Why Hirschler?
A: I accepted a permanent position at Hirschler based on its supportive work environment. During my summer at Hirschler, I felt as though all of the mid- to senior-level associates were doing whatever they could to help me succeed. They answered my numerous questions in a friendly manner and were not shy to share their best practices. Based on their responses, I could tell that they were competent, experienced, sociable and collegial. Fortunately, my summer experience has been indicative of my practice at Hirschler.
Q: Prior to entering law school, you worked as a consultant with an intellectual property service provider in Germany. In what ways has your non-legal work experience enhanced your ability to serve Hirschler clients?
A: During my three-year tenure as an intellectual property consultant in Germany, I instructed a worldwide network of trademark lawyers to search for proposed trademarks and delivered their findings to trademark counsel. Through this experience, I learned how to effectively and efficiently communicate with colleagues, clients and counsel, which has enhanced my ability to close a transaction and finalize agreements quickly. Additionally, because of my corporate experience, I am better able to identify issues and understand the business needs of my clients.
Q: In only your second year with the firm, how do you juggle the demands of a diverse transactional and employment practice?
A: I feel fortunate that my practice varied during the first few years of my career. Because of my exposure to different partners, projects and clients, I have been able to gain a better understanding of my true interests and strengths.
Q: You are the mother of three small children. How does Hirschler help you strike the right balance between work and family?
A: Prior to starting with the firm, I was concerned that associates would be expected to be conspicuously present at all hours to assist partners and clients. During my summer at Hirschler, however, I watched as the leaders of the firm trained for challenging athletic events, served the community and raised families. I felt—and still feel—very fortunate that my colleagues believe that my value is reflected in the quality of my work and not in the time I spend at the office.
Learn more about Cheryl and her Mergers & Acquisitions, corporate and employment practice.