Nicole Law, Client Services Coordinator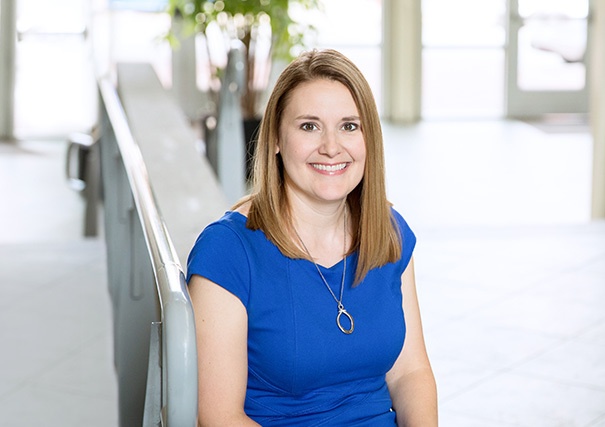 Q: Why Hirschler?
A: At Hirschler, firm leadership is appreciative and encouraging of staff to excel in their roles. My colleagues are hardworking, focused and willing to lend a hand or teach new skills.
Q: What firm event do you look forward to every year?
A: Our end-of-year holiday party gives all three offices an opportunity to reconnect and meet new Hirschler team members. I love seeing the smiles, hearing the laughter and reflecting on the prior year's events as a group.
Q: How has the firm's "open door" culture helped you navigate Hirschler and grow in your role?
A: Hirschler is a place that celebrates initiative. I'm grateful to the firm's leadership- particularly Courtney Paulk and Ellen Purcell (Hirschler's President and Director of Human Resources, respectively) for being open to my ideas and suggestions on providing the best possible experience for visitors. Because of their support, I've grown in my role and now interact with multiple departments including records, billing, accounting, marketing and events on a variety of projects.
Q: What three key team behaviors would you say are critical to delivering on Hirschler's brand promise?
A: Belief, Motivation and Responsibility. At Hirschler, we believe in each other's ability, embrace diversity and trust one another. We bring a positive outlook and approach to team work which creates more job fulfillment, and hold each other accountable to deliver the best possible client experience.
Q: In what ways do you participate in Hirschler's initiatives to give back to the community?
A: I really enjoy the firm's annual tradition of hosting a Thanksgiving meal for members and their families in the Boys & Girls Clubs of Metro Richmond. Last year my family joined me, which was so special.
Hirschler sponsors many events throughout the year that give back to the community. This year I helped set up for the American Heart Association's Richmond Heart Ball, which raises funds to promote longer, healthier lives for Richmonders, and also assisted the photographers during the event. Hirschler is also the After Party Sponsor of the Anthem Corporate Run, organized by Sports Backers, a local organization inspiring the Richmond community to live actively. I love hanging out under our team tent after walking the 5k with my Hirschler friends.