Print PDF
Firm
Diversity + Inclusion
A Call To Action
Over the past year, we have witnessed the senseless and brutal deaths of Breonna Taylor, Ahmaud Arbery and George Floyd. Tragically, these incidents are not new or isolated. Black Americans have faced decades of discrimination, and systemic racism is deeply rooted in our society. These recent acts of injustice have given rise to a renewed and urgent call to action and have created a fundamental turning point in our firm, our communities and our culture.
As a result of these events, we have seen hundreds of thousands of people march and engage in civil discourse to demand equal treatment, and access to fundamental rights and opportunities. We have an opportunity to become part of the solution—to remove structures and behaviors that perpetuate racism and to create a community where all are included.
At Hirschler, we commit to do our part to dismantle systemic and institutional racism. We commit to becoming more aware of and challenging our biases. We commit to turning our words into actions—through the robust recruitment of black lawyers and staff, and through pro bono work to address racial injustice. We reaffirm our commitment to ensuring an inclusive and diverse workplace where all can succeed and grow. We disavow racism in all forms. At Hirschler, black lives matter.
Our Commitment to Diversity
Hirschler recognizes the importance of a diverse and inclusive workplace—not just for all of those who work at Hirschler but also for those we serve as well as the greater community. Continuing to grow a diverse team allows us to more efficiently adapt to the rapidly changing local and global economy.
Hirschler's commitment to providing excellent client service with business efficiency rests upon the foundational understanding that such service requires diverse perspectives and a diverse team of both staff and lawyers. A safe environment of respect and collaboration where all feel empowered to bring their whole selves to work is key to extraordinary service and results.
Ed Hirschler and Alan Fleischer founded the Firm in 1946, at a time when they were being excluded from many of the established law firms in Richmond because of their religion. From its inception, Hirschler has strived to cultivate an environment that values our differences and a workplace that fosters tolerance, inclusion and collaboration, where all can succeed regardless of gender, race, sexual orientation, sexual identity, religion, national origin, age, or family status.
Diversity & Inclusion ("D&I") Committee
Hirschler's dedication to diversity and inclusion starts from the top down. The Firm works to improve diversity at all levels of leadership—from the Board of Directors to practice group leadership and committee service.
Hirschler's Diversity & Inclusion ("D&I") Committee strives to help Hirschler foster an inclusive and diverse culture with initiatives focused on education, mentoring, recruiting, retention and advancement. Some of its initiatives include the following:
In conjunction with other Firm leadership, the D&I Committee works to educate and raise Firm awareness on issues such as implicit bias and institutional and cultural hurdles to advancement.
The Committee seeks to ensure that diverse lawyers, administrators and staff receive mentoring and training to develop job, leadership and business development skills.
Along with the Recruiting Committee, the D&I Committee works to ensure that the Firm's recruiting practices are structured to attract top, diverse talent regardless of gender, race, sexual orientation, sexual identity, religion, national origin, age, or family status. Our goal is to recruit from broader talent pools and to retain diverse talent.
Hirschler works to eliminate impediments to advancement for diverse lawyers by assisting them in developing business plans and working with attorney supervisors to ensure equal access to opportunities and to track lawyer progress.
Hirschler is dedicated to fostering a collaborative culture of inclusion that reflects the diverse values of our society and the multicultural communities in which we live and work. Building on the experience of our founders, we work diligently to ensure an inclusive and diverse workplace, where all can succeed and grow and where clients always receive top-notch legal service. We recognize that diversity and inclusion are not set milestones that can be achieved and forgotten but rather are goals that we will continually strive to achieve.
Women's Initiatives Network (WIN)
One third of Hirschler's lawyers are women. The firm's first female president, Courtney Paulk, leads the firm's eight-member Board of Directors. A woman partner also serves as the firm's hiring officer. Women chair two of the firm's 10 core practice groups, and women either lead or participate on every administrative committee within the firm. Four out of eight professionals on the firm's administrative management team are women.
The Women's Initiatives Network (WIN) at Hirschler was created to provide a forum for attorneys, professionals, business executives and community leaders to exchange ideas and to promote the development and success of women as leaders in the community. Among some of the helpful programs WIN has hosted:
Redefining a Woman's Touch: How Women Excel at Conflict Resolution
Great Expectations: Empowering Foster Youth Through Higher Education
Background, Stories and Excerpts from First House: Two Centuries with Virginia's First Families
Impactful Communications: How to Deliver Fresh, Memorable Presentations
Information Overload: Drowning in Information, Thirsting for Knowledge?
Energizing our Communities: Building a More Prosperous Nation through Participation
Working It: How Successful Entrepreneurs Get It Done
Media: Getting to Newsworthy in a Fully Connected World
Entrepreneurial Philanthropy, Meeting the Community Service Challenge
The Value of Civic Involvement: Empowering Women in Community and Business
Hirschler Celebrates Black History Month 2023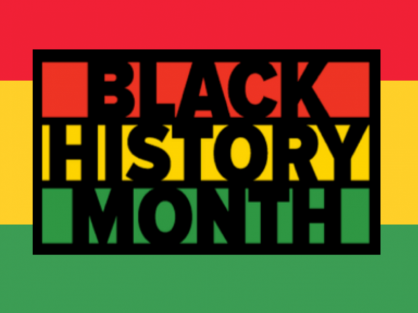 OPEN POSITIONS
Pursuing a career at Hirschler can be a tremendously rewarding experience. We work to create an environment where every employee can contribute ideas, seek challenges, assume leadership and continue to focus on exceeding firm and personal objectives. VIEW ALL