Print PDF
Hirschler is Proud to Recognize and Celebrate National Hispanic Heritage Month
What is Hispanic Heritage Month?
Every year across the United States, communities gather to celebrate National Hispanic Heritage Month between September 15 - October 15. Hispanic Heritage Month celebrates the contributions of Americans tracing their roots to Spain, Mexico, Central America, South America and the Spanish-speaking nations of the Caribbean. As a firm, we are committed to honoring, celebrating, and sharing diverse Latino stories throughout this month and year-round.
Why do we celebrate the Latino community in the United States?
The U.S. Census Bureau states there are 63.7 million Latinos in the United States – or 19.1% of the country's population as of July 2022. Latinos advance communities across the country as small business owners, veterans, teachers, and public servants, among many other professions. We celebrate U.S. Latino history and culture this month and year-round to recognize their contributions to our national story.
What were the beginnings of Hispanic Heritage Month?
Originally, Hispanic Heritage Month was Hispanic Heritage Week, started in 1968 under President Lyndon B. Johnson. In 1988, President Ronald Reagan enacted a public law celebrating a 30-day Hispanic Heritage Month. The timing is historically significant as September 15 is the anniversary of independence in Costa Rica, El Salvador, Guatemala, Honduras and Nicaragua. The designated period is also a nod to those from Mexico and Chile, which celebrate their independence September 16 and September 18, respectively.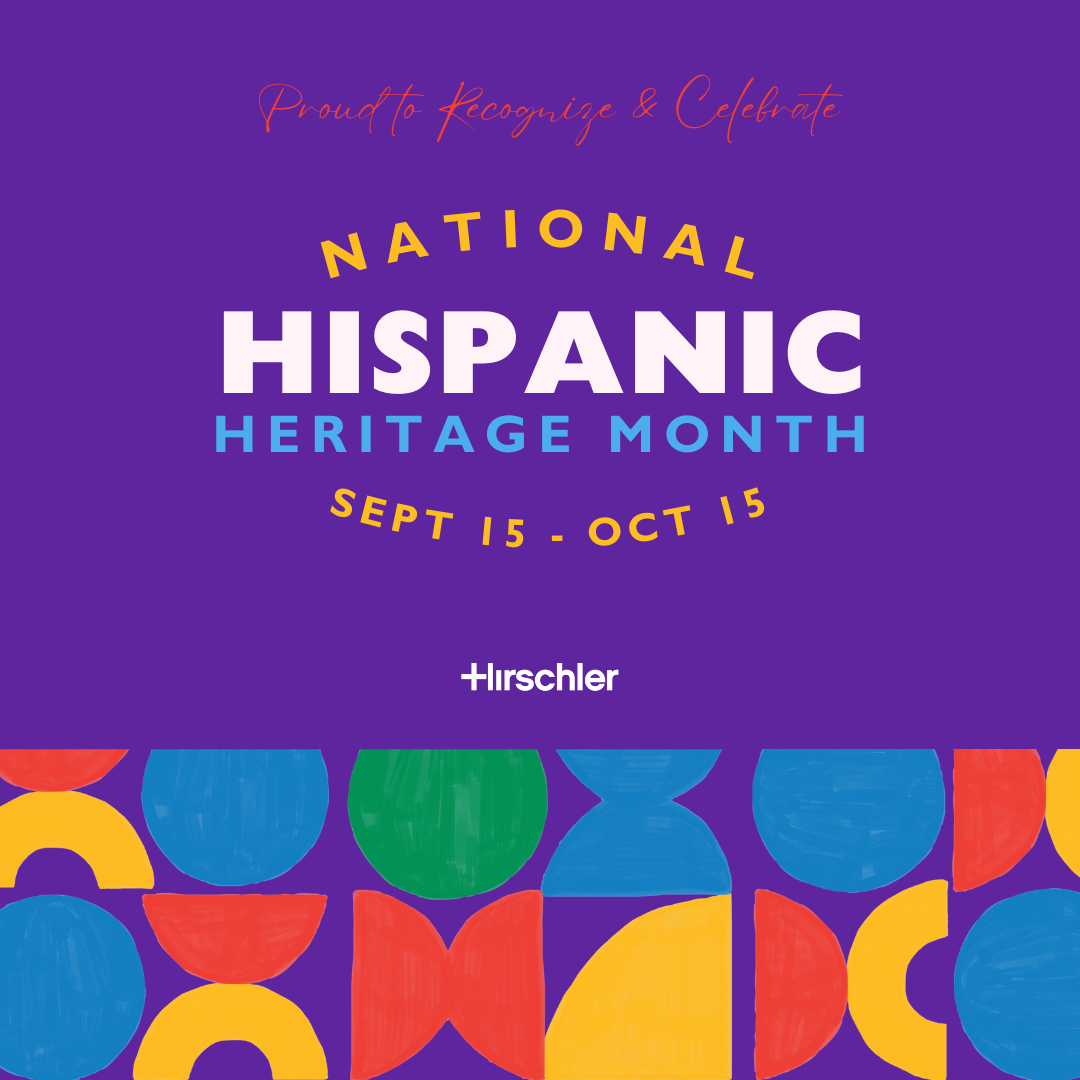 Hirschler believes that clients are best served by a diverse group of lawyers. Learn more about our Diversity and Inclusion practices here.