Print PDF
Hirschler Celebrates Black History Month
This month, Hirschler joins with the Library of Congress, the National Archives and Records Administration, the National Endowment for the Humanities, the National Gallery of Art, the National Park Service, the Smithsonian Institution, and the United States Holocaust Memorial Museum, in paying tribute during Black History Month to the generations of Black Americans who struggled with adversity and prejudice to achieve full citizenship in American society. And the struggle continues.
The origin and evolution of Black History Month in the United States begins in the 1920s with Harvard-educated historian Carter G. Woodson, who held a dream that truth could not be denied and that reason would always prevail over prejudice. Woodson's hopes to raise awareness of Black Americans' contributions to civilization and American society were realized when he and the organization that he founded, the Association for the Study of Negro Life and History, conceived and announced Negro History Week in 1925, an event that was first celebrated during the week in February, 1926 that encompassed the birthdays of both Abraham Lincoln and Frederick Douglass. The national response was immediate and overwhelming. Black History clubs sprang up nationwide. Teachers demanded materials to instruct their students in Black American history and culture. And progressive folk of all colors stepped forward to endorse the effort.
By the time of Carter Woodson's death in 1950, Negro History Week had become a central part of Black American life and culture, and substantial progress had been realized in bringing white Americans to a greater appreciation of the celebration. In the 1950s, mayors of cities nationwide issued proclamations noting Negro History Week. The Civil Rights movement of the 1960s dramatically expanded the consciousness of all Americans of the importance of Black history, culture, and contributions.
The celebration was expanded to the entire month of February in 1976, our nation's bicentennial. President Ford urged all Americans to "seize the opportunity to honor the too-often neglected accomplishments of Black Americans in every area of endeavor throughout our history." And thus, fifty years after the first Negro History Week, Carter Woodson's Association, now known as the Association for the Study of African American Life and History, held its first Black History Month, and every U.S. president since has issued Black History Month proclamations.
This year, as we did last year, we will spotlight and honor during each week of Black History Month the accomplishments and contributions of four Black Americans, two women and two men, all of whom have Virginia connections: Rosa L. Dixon Bowser; William B. Robertson; Lucy Francis Simms; and Dr. Isaac David Burrell.
Honoring Rosa L. Dixon Bowser
Rosa L. Dixon Bowser, Virginia educator and civic leader, was born in Amelia County, Virginia on January 7, 1855, most likely into enslavement. With the end of the Civil War and the enactment of President Lincoln's Emancipation Proclamation, Rosa's family moved to Richmond to start a new life beyond enslavement, and religious faith, and education, became the family's two pillars of strength.
Rosa was enrolled in Richmond's public, albeit racially segregated, schools, where she promptly showed exceptional aptitude for English, mathematics, music, and language. Rosa graduated high school in 1873 as salutatorian of her class (the valedictorian was Rosa's future husband James Herndon Bowser). Determined to have a career in education, Rosa remained at school for an additional, post-graduate year in advanced studies in Greek, Latin, music, and teaching strategies. In 1872, while still in school, Rosa successfully completed the Virginia examination for teacher certification and began her teaching career in Richmond in 1874. In 1880, Rosa and her husband James welcomed their first and only child into the world – Oswald Barrington Herndon Bowser, who later became a successful Richmond physician.
For a time after the birth of her son, Rosa taught music in her Richmond home while continuing to teach Sunday School at her church, Richmond's largest congregation of any color, the First African Baptist Church. Rosa regarded the Richmond community as her extended family, however, and in 1883 Rosa returned to public school teaching, becoming a primary grade teacher at the Black Navy Hill School. Ms. Bowser was also deeply concerned about the continuing education of her colleagues, and began organizing "reading circles" throughout the state, groups designed to give Black teachers a forum for sharing information about courses of study, and student and teaching strategies. The success of these "reading groups" led to the formation in 1887 of the Virginia Teachers' Reading Circle, the initial Black professional educational association in Virginia, and Ms. Bowser was president of the organization (later renamed the Virginia State Teachers Association) from 1890 to 1892.
Ms. Bowser as well as her contemporary Maggie L. Walker was also a committed proponent of universal women's suffrage and, after the ratification in August 1920 of the Nineteenth Amendment, Ms. Bowser became the first woman in Virginia to register to vote, on September 2, 1920.
In her later years, Ms. Bowser did not slow down, continuing to teach in the (segregated) Richmond public schools until her retirement in 1923, at the age of 67. She taught Sunday School in Richmond at the First African Baptist Church for more than fifty years, until failing health forced her to relinquish that part of her life's work. In recognition of her many contributions to education, the first branch of any Richmond public library to be open to Black patrons was named for Ms. Bowser in 1925. Ms. Bowser passed away at home in Richmond on February 7, 1931, at the age of 76.
Ninety years after Ms. Bowser's passing, on September 22, 2021, the City of Richmond dedicated the new Emancipation and Freedom Monument on Brown's Island. The monument consists of two bronze statues dedicated to the long Black American quest for freedom and equality: a woman facing the James River holding an infant and a piece of paper bearing the date January 1, 1863, the day upon which Abraham Lincoln issued the Emancipation Proclamation; and a man with broken enslavement shackles facing the City of Richmond. At the base of the monument, ten distinguished Black Virginians are recognized. Among the ten names at the base of Richmond Emancipation and Freedom Monument is the name of Rosa L. Dixon Bowser, whose faith and commitment to education, for all Virginians, remains an inspiration.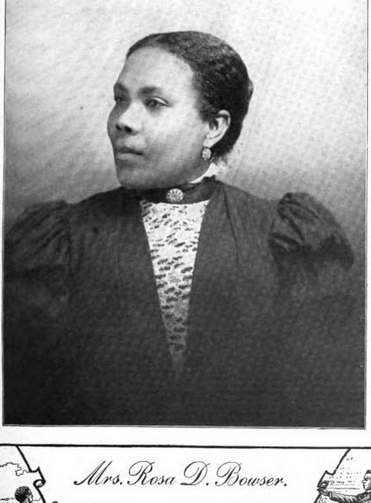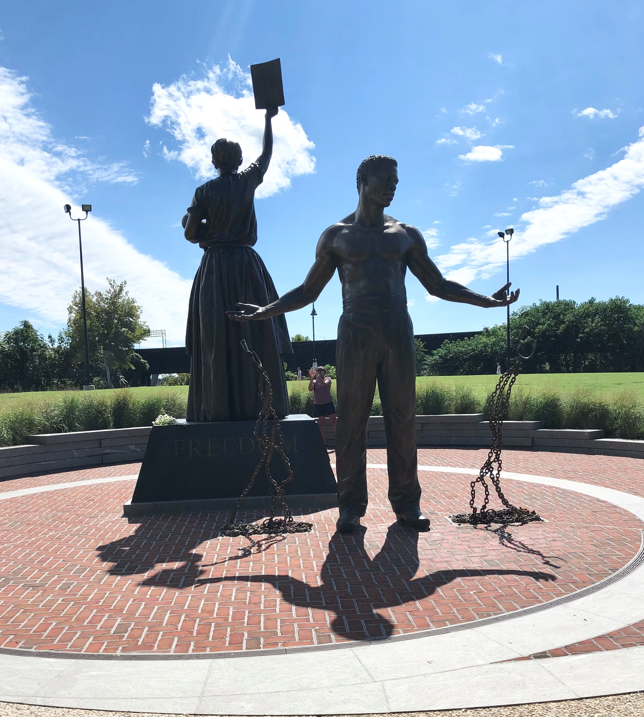 Honoring William B. Robertson
In September, 1968, Roanoke lawyer Linwood Holton had a problem. He was a Republican who wanted to be elected the following year as governor of Virginia, a state that had not had a Republican governor since 1886. Holton had another problem as well, a challenge really – he wanted to take down the segregationist "Byrd Machine" that had dominated Virginia politics and society for decades. Holton phoned his Roanoke friend William "Bill" Robertson, who was principal of Roanoke's Hurt Park Elementary School at the time, told Robertson of his plans to run for governor, and asked Robertson to run for Virginia's House of Delegates. Robertson replied that there were just two problems – one, Robertson was a Democrat, and two, he was Black. Holton asked Robertson to think about it, that Holton was looking to usher in a new era in Virginia politics, and wanted a diverse array of General Assembly candidates the following year when he ran for governor.
Robertson did think about it, waited until after the 1968 presidential election, switched parties and ran for a Virginia House of Delegates seat in November, 1969. Robertson lost, but Linwood Holton won, becoming the first Republican governor of Virginia in 84 years, and declared in his inaugural address that "the era of [race-based] defiance is behind us." And three days after being elected governor, Holton again called up his friend Bill Robertson and asked Robertson to serve as a senior-level aid and decision-maker on Holton's staff as Executive Assistant to the Governor. Robertson accepted, and his appointment marked the first time that a Black Virginian was asked to serve in the Virginia governor's office and also made national headlines in the New York Times on January 14, 1970 ("A Negro in Virginia is Named to Staff of Governor-Elect").
William B. Robertson was born in Roanoke in 1933 and graduated from Roanoke's segregated Lucy Addison High School in 1950. That fall Robertson, with no money in his pocket, took a train to Bluefield State College in West Virginia where he found a job and worked out a tuition payment plan with the college president. Robertson went on to earn two Bachelor of Science degrees in education from Bluefield State and a master's degree in education from Radford University. He later taught and coached at his alma mater, Lucy Addison H.S., before becoming principal at Hurt Park School in Roanoke and then senior aid to Governor Holton.
After Robertson's service on Capitol Square in Richmond, he went on to serve five U.S. presidents of both parties, first with the Peace Corps under Presidents Ford and Carter, as deputy assistant secretary of state for African affairs under President Reagan, and as co-chair of a domestic task force under the first President Bush.
After his retirement from public service, Mr. Robertson did not slow down, focusing his energy in his 80s on the Black Lives Matter movement because as he said, "there is still so far to go." Mr. Robertson passed away last June at his home in Baltimore. His memoir of his life and times in Virginia and national politics, "Lifting Every Voice: My Journey from Segregated Roanoke to the Corridors of Power," will be published this month by the University of Virginia Press. From a 17-year old kid on a train to Bluefield, West Virginia with no money in his pocket, to Capitol Square in Richmond, to the White House, William "Bill" Robertson's life, journey, and accomplishments remain an inspiration for all Virginians.
Honoring Lucy Frances Simms
This week we move from Roanoke and Richmond to the Shenandoah Valley of Virginia to learn of and honor the life of legendary and beloved Harrisonburg educator Lucy Frances Simms.
Ms. Simms, was born into enslavement by the Gray family of Virginia, who had purchased and enslaved Ms. Simms' grandmother from a nearby enslaving Valley family years before Ms. Simms was born. Ms. Simms was seven years old and living in Harrisonburg on January 1, 1863 when President Lincoln issued the Emancipation Proclamation. As a teenager, Ms. Simms later left the Valley temporarily in order to attend the Hampton Normal and Agricultural Institute (which later became the historically Black college ("HBC") Hampton University), graduating in 1877 at the age of twenty-one.
Ms. Simms returned to the Valley following college graduation, and began her 56-year teaching career at the Athens Colored School in the Black community of Zenda, Virginia, near Harrisonburg. Shortly thereafter, Ms. Simms moved to Harrisonburg proper, where there was not a formal school for Black children, and so Ms. Simms began teaching children in the basement of the Harrisonburg Roman Catholic Church. By 1881, the explosion in the number of her students led to the construction of Harrisonburg's first Black school, the Effinger Street School, where Ms. Simms taught alongside her half-brother, Ulysses Grant Wilson, for the next 52 years.
Ms. Simms was more than a teacher to her students, many of whom came from homes where both parents worked multiple jobs. So Ms. Simms often helped her students to get ready for the school day, helping them dress, wash and brush and comb their hair, and sometimes feeding them breakfast. She was also a professional and community organizer and activist, helping to organize the Virginia Colored Teachers' Association and serving as its president in 1914, and taught Sunday School and was a choir member at Harrisonburg's John Wesley AME (African Methodist Episcopal) Church. Ms. Simms also had a sense of humor. A lifelong advocate for fair pay for teachers, she once quipped, "when I calculate the time I have been teaching by years, it seems quite a while, but, when I calculate by dollars and cents, it seems but a short while!"
Lucy Frances Simms passed away at her home on East Johnson Street in Harrisonburg in 1934, at the age of 78. Her funeral, the most highly and widely attended Black funeral in the history of Harrisonburg, was attended by current and three generations of former students, fellow educators from across the Commonwealth, as well as Harrisonburg neighbors both white and Black, all of whom came to pay their respects to their beloved "Miss Simms." And 78 years after Ms. Simms' passing, on September 22, 2021, the City of Richmond dedicated the new Emancipation and Freedom Monument on Brown's Island. The monument consists of two bronze statues dedicated to the long Black American quest for freedom and equality: a woman facing the James River holding an infant and a piece of paper bearing the date January 1, 1863, the day upon which Abraham Lincoln issued the Emancipation Proclamation; and a man with broken enslavement shackles facing the City of Richmond. At the base of the monument, ten distinguished Black Virginians are recognized. Among the ten names at the base of Richmond Emancipation and Freedom Monument, and alongside the name of her contemporary and fellow educator Rosa Bowser, is the name of Lucy Simms, a child of enslavement who became a beloved Harrisonburg teacher and mentor to three generations, and a Virginia legend whose commitment to equitable pay for all teachers and to world-class education for all Virginians remains an inspiration.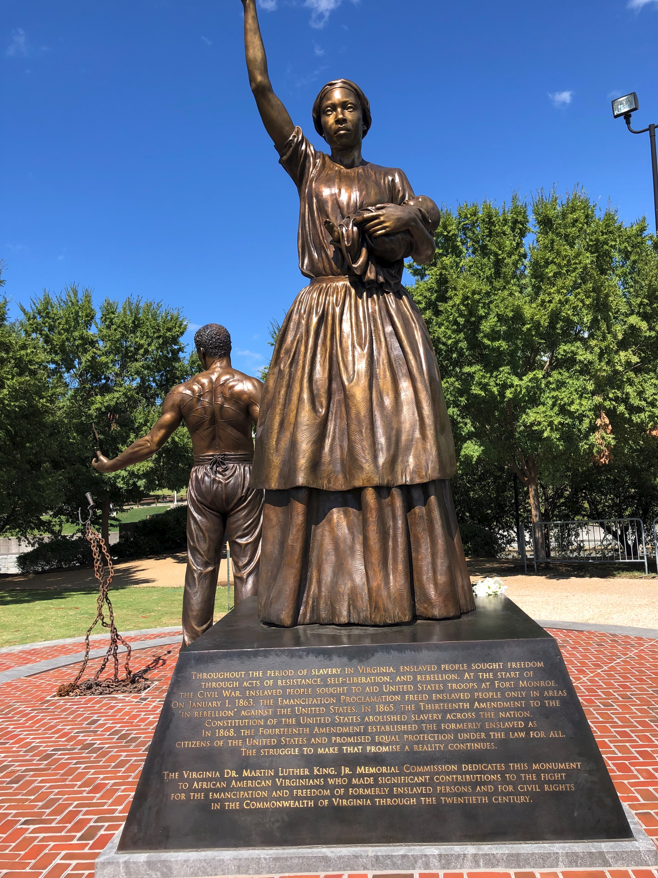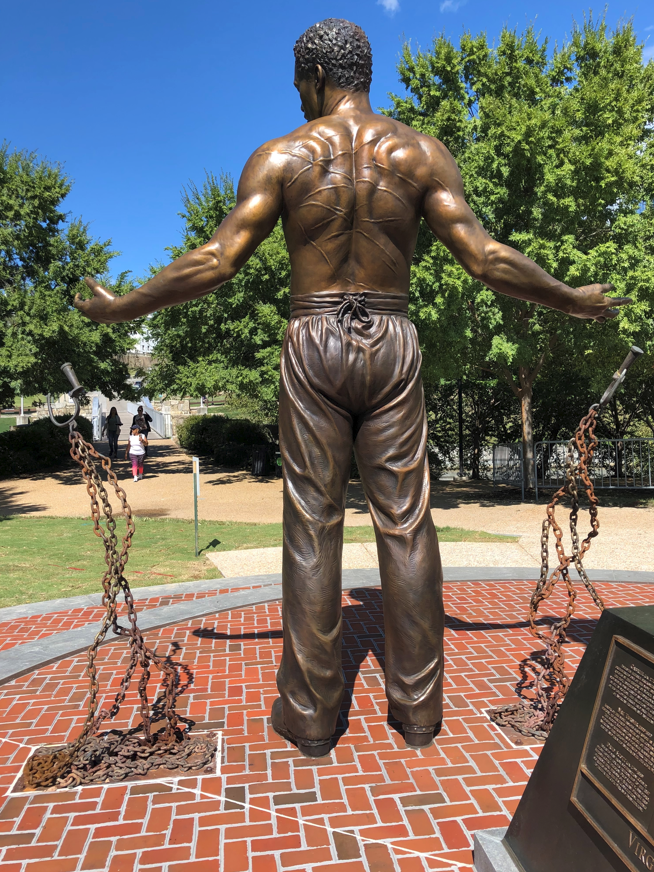 Honoring Isaac David Burrell
In the historically Black neighborhood known as Gainsboro in Roanoke, Virginia, the Burrell Center for Behavioral Health offers a broad array of medical treatment interventions for Southwest Virginians with behavioral health, developmental disability, and substance abuse issues. Too few Roanokers, however, and too few Virginians know of the rich medical legacy of today's Burrell Center, its predecessor, Burrell Memorial Hospital, or of the compelling story of the pioneering Black physician for whom these institutions were named, Dr. Isaac David Burrell.
Isaac David Burrell was born in Amelia County, Virginia at the close of the Civil War, on March 10, 1865. Dr. Burrell's father, Robert Burrell, was a farmer who had been enslaved before President Lincoln issued the Emancipation Proclamation on January 1, 1863. Young Isaac Burrell attended segregated public schools in Amelia County and then went on to graduate from Lincoln University in Chester County, Pennsylvania, the nation's first degree-granting Historically Black College and University (HBCU). Dr. Burrell then earned his medical degree from the Leonard Medical College of Shaw University in Raleigh, North Carolina and received his M.D. certification in 1893.
Having completed his educational and Medical Board requirements, Dr. Burrell moved to the young industrial and railroad town of Roanoke and opened a medical practice as well as a pharmacy – the only Black-owned pharmacy in Southwest Virginia at the time. Dr. Burrell's medical practice and pharmacy business flourished, and he became a leader in Roanoke's Black cultural and religious life, as well as Roanoke's business and professional communities.
In early 20th century Virginia, Black citizens in need of medical and surgical care were denied admission to "white" hospitals, solely because of their race. In Roanoke, there was not a hospital serving Black Virginians, and Dr. Burrell and several colleagues and fellow members of the Magic City Medical Society, the local organization of Black physicians for which Dr. Burrell served as president, were working to build their own hospital to serve the Black community.
The need for such an institution came into grim focus on a cold, blustery winter's night in 1914 when Dr. Burrell, then just 48 years old, self-diagnosed the early symptoms of cholelithiasis, otherwise known as gallstones. In great pain and in acute need of surgery, Dr. Burrell drove himself to Roanoke's Memorial Hospital, now part of the Carillion health care system, in the hope that his status as a fellow physician might cause his white colleagues to make an exception to the standing policy of refusal to admit Black persons.
Dr. Burrell shivered in the cold outside of the hospital as he waited in vain for an answer to his request for admission. Instead, he was taken to Roanoke's train station where his colleagues placed him on a cot in a boxcar for the 250-mile trip to Howard University's Freedmen's Hospital in Washington, D.C. When Dr. Burrell finally arrived in Washington he was suffering from jaundice, high fever, delirium, hypertension, and acute abdominal pain. He was rushed to surgery but it was too little, too late, and Dr. Isaac David Burrell died that night as a result of multiple system organ failures and sepsis. Timely surgery would certainly have saved Dr. Burrell's life.
Back in Roanoke, and inspired and motivated by the heartbreak of the loss of their colleague, Dr. Burrell's partners mobilized to accelerate the effort to build a Black hospital in Roanoke, and in 1915 the Burrell Memorial Hospital opened its doors to provide surgical facilities and medical treatment for the Black population of Roanoke and Southwest Virginia. Burrell Memorial was also a teaching institution and in 1925 gained state accreditation as a nursing school. In 1935, Burrell Memorial became the first Black hospital in Virginia to gain accreditation from the American College of Surgeons, and one of only 23 Black hospitals in the United States to have received ACS accreditation.
In 1955, Burrell Memorial used funding from the federal Hospital Survey and Construction Act to build the state-of-art facility in Gainsboro that today houses the Burrell Center. When President Johnson signed into law the Civil Rights Act of 1965, Roanoke's formerly white-only hospitals began admitting Black patients, and Burrell Memorial also became fully-integrated, and continued serving the Roanoke Valley until it closed as a teaching and treating hospital in 1978. The Gainsboro Burrell Memorial building later became a nursing facility until it became today's Burrell Center in 1993.
At the beginning of 2022, as all Americans celebrate Black History Month and honor trailblazers like Dr. Burrell, we are not yet where we want to be. Too many present-day Americans of every color do not have ready access to decent health care. But because of the character, compassion, and commitment of medical pioneers and civil rights leaders like Dr. Isaac David Burrell, we are not where we were in 1914 – when a Black physician was denied admission to a "white" hospital and forced to ride over 200 miles on a metal cot in a railroad boxcar simply in order to receive decent medical care. Thank you Isaac David Burrell – we honor your life and your legacy.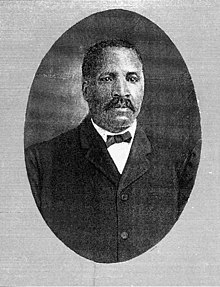 Honoring Shirley Chisholm
In our first week, we take a look at the life and times of Shirley Chisholm, the first African American woman to serve in the United States Congress.
Shirley Anita St. Hill Chisholm was born in Brooklyn, New York in 1924 to immigrant parents of Guyanese and Bajan descent. Her father worked in a factory that made burlap bags and her mother worked as a seamstress and domestic worker. Ms. Chisholm graduated from Brooklyn College in 1946 and later earned a master's degree from Columbia University while teaching nursery school and directing day-care centers in New York City. She entered the world of politics in 1964, earning a seat in the New York State Assembly, where she served until 1968.
In 1968, Shirley Chisholm made history when she became the first African American woman ever to be elected to the United States Congress, taking her seat in the U.S. House of Representatives in 1969, where she became a fierce advocate for the rights of the individual citizens of her inner-city Brooklyn District. Ms. Chisholm again made history in 1972, when she became the first woman, and first African American, to be widely considered a serious candidate for a major-party nomination for President of the United States. Although ultimately she did not win the Democratic party's nomination for president, Ms. Chisholm inspired a generation of young Americans -- Black, White, women and men -- and continued to work to reform U.S. political parties to better meet the needs of everyday Americans.
Ms. Chisholm continued to serve in the U.S. House until 1983, and she passed away in 2005. This week, we honor the life, achievements, and memory of Shirley Anita St. Hill Chisholm, a great pioneer and champion of African American and women's rights. For further reading on the life and accomplishments of Shirley Chisholm, click here.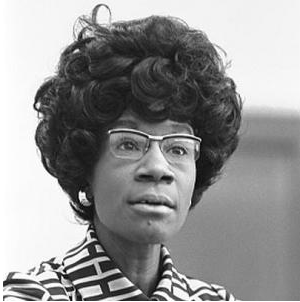 Honoring Oliver Hill
In this second week of Black History Month, we remember legal and civil rights icon, and Richmond's own, Oliver Hill.
Oliver White Hill was born in Richmond, Virginia in 1907. The family later moved to Roanoke and, in 1923 when Oliver was sixteen, to Washington D.C. so that Oliver could attend Dunbar High School, an academically elite African American college preparatory school. Mr. Hill subsequently matriculated at Howard University, working his way through college during the depths of the Great Depression, graduating from Howard in 1931, and from Howard University Law School in 1933, where he was second in his class, ranking behind only his good friend and future U.S. Supreme Court Justice Thurgood Marshall. The beginning of Mr. Hill's legal career was interrupted by World War II, during which time Mr. Hill served our country and achieved the rank of Staff Sergeant in the United States Army.
Returning to Richmond after the war, Mr. Hill resumed his law practice, partnering with fellow civil rights lawyer Spottswood W. Robinson, III. In April, 1951, Hill and Robinson took notice of a student strike at all-Black R.R. Moton High School in Farmville, Virginia, led by a young Black student named Barbara Johns, who had organized a student protest against the leaking, poorly heated buildings that served as the "separate but equal" African American high school in Farmville. Hill and Robinson later led the charge against Prince Edward County's segregated schools in the case that defined civil rights and equal education for African American students in Virginia -- Davis v. School Board of Prince Edward County. Davis was later consolidated with four other cases in the landmark U.S. Supreme Court case of Brown v. Board of Education, in which Hill, Robinson, and Thurgood Marshall led a legal team that overturned the shameful doctrine of "separate but equal."
Mr. Hill continued his entire life to tirelessly fight for justice, equal opportunity and civil rights, serving on Richmond's City Council, the first African American to do so since Reconstruction. Mr. Hill also helped win landmark legal decisions involving equality in pay for Black teachers, equal access to school buses, voting rights, equitable jury selection and employment protection, served as Federal Housing Commissioner in the Department of Housing and Urban Development and, in 1993, was awarded the Presidential Medal of Freedom, the nation's highest civilian honor, by President Clinton. Today, the Richmond City Juvenile and Domestic Relations Courthouse bears Mr. Hill's name. Mr. Hill passed away at the age of 100 in 2007, at which time his body rested in state in the Virginia Capitol.
Oliver White Hill was a legal giant and a civil rights icon, and this week we remember his life and honor his memory. Read more about the life and monumental accomplishments of Oliver Hill at the web site of The Oliver White Hill Foundation, by clicking here.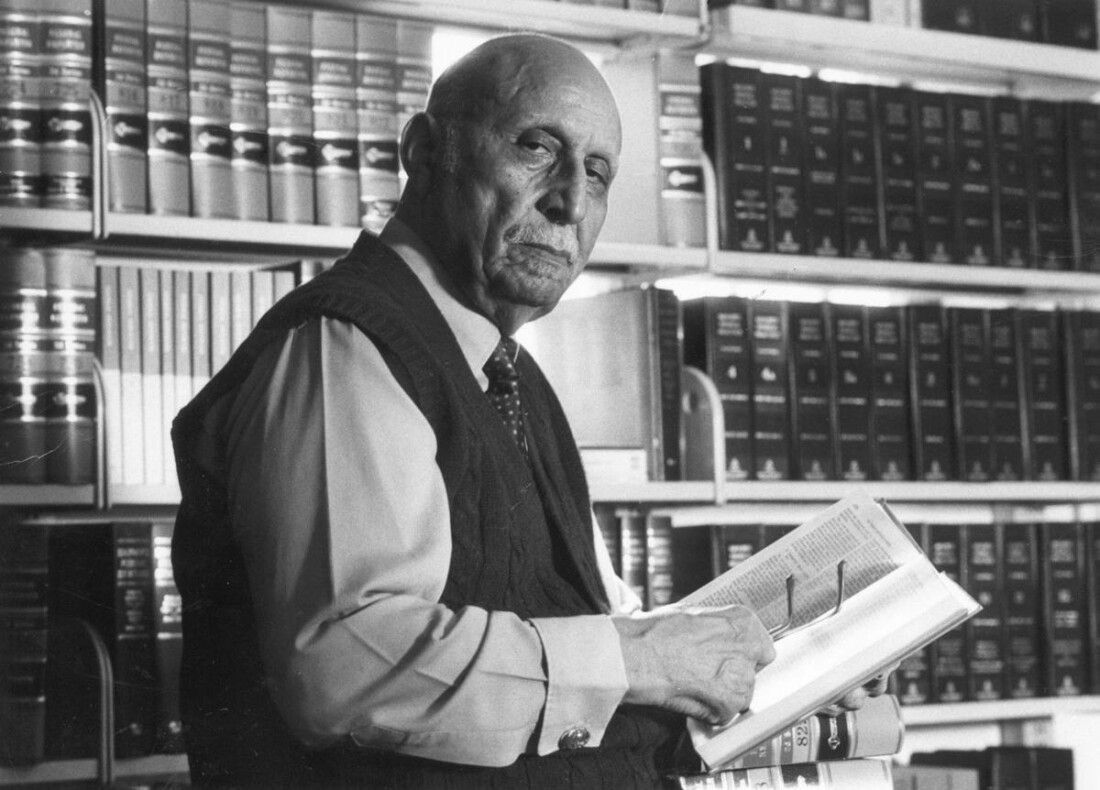 Honoring Thurgood Marshall
In the third week of Black History Month, we remember the life and accomplishments of Thurgood Marshall, the first African American justice of the United States Supreme Court.
Thurgood Marshall was born in Baltimore, Maryland in 1908, descended from enslaved peoples on both sides of his family. His father, William Canfield Marshall, worked as a railroad porter. His mother, Norma Arica Williams, was a school teacher. Mr. Marshall's parents instilled in him a love of education and the rule of law. He graduated from Lincoln University and the Howard University Law School, where he finished first in his class.
Mr. Marshall began practicing law in 1933. In 1938, he became chief counsel for the National Association for the Advancement of Colored People (NAACP), a position in which he served until 1950. In 1953, Mr. Marshall joined a legal team that included Virginia's own Oliver Hill and Spottswood Robinson in arguing, and winning, the landmark case Brown v. Board of Education, in which the Supreme Court of the United States held that racial segregation in public schools is unconstitutional.
In 1961, President Kennedy appointed Mr. Marshall to the United States Court of Appeals for the Second Circuit, where he was confirmed only after overcoming opposition from a group of southern senators. And in 1967, President Johnson named Mr. Marshall to be associate justice of the U.S. Supreme Court, where Mr. Marshall was confirmed by a vote of 69-11, with a remarkable twenty (20) senators declining to vote either yes or no, instead choosing to vote "present" or "in abstentia."
As an associate justice, Mr. Marshall took leading progressive positions on a broad array of issues, including affirmative action, school desegregation, the rights of welfare recipients, free speech, and capital punishment. Mr. Marshall retired from the Court in 1991, and passed away in 1993. And on January 20, 2021, Senator Kamala Harris put her left hand on a bible owned by one of her heroes, Associate Justice of the United States Supreme Court Thurgood Marshall, and was sworn in as Vice President of the United States -- the first woman, and the first person of color, to hold that office."
Thurgood Marshall was a pioneer, a legal giant, and a change-making civil rights leader for all Americans. We remember his remarkable life, and honor his memory.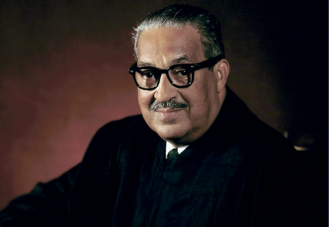 Honoring Barbara Johns
As Black History Month 2021 comes to a close, we honor a Virginian who as a sixteen-year-old high school student started a movement that changed public education forever in Virginia and the United States, and that led to perhaps the most famous and most important U.S. Supreme Court case in history – Brown v. Board of Education. This week, we remember Barbara Johns of Prince Edward County, Virginia.
Barbara Rose Johns was born in New York City in 1935. The family had Virginia roots and during World War II Barbara and her family moved to Prince Edward County where Barbara's father managed the family farm while Barbara's mother held down a job with the U.S. Navy in Washington, D.C. Barbara worked on the farm and went to school. Barbara's uncle, the Montgomery, Alabama minister and civil rights leader Vernon Johns, instilled in Barbara and her sister and brothers a passion for civil rights, education, and Black History.
Prior to Brown, Virginia's public schools were racially segregated by state law. It was, quite literally, unlawful for Black children and White children to sit together in the same Virginia public school classroom. Racial segregation had been declared constitutional under the U.S. Constitution in 1896, in the wrongly-decided Plessy v. Ferguson. And, adding insult on top of horribly bad law, Plessy's "separate but equal" doctrine was given little more than lip service in many counties throughout Virginia and the rest of the United States. The Prince Edward County African-American High School where Barbara Johns was enrolled, the Robert Russa Moton H.S. in Farmville, featured inadequate heating, leaking roofs, no science laboratories, and no gymnasium.
In April, 1951, sixteen-year-old Barbara Johns was working on a plan to change conditions at her school, and on April 23 Barbara delivered an inspirational speech to all 450 Moton High School students, and then led her classmates and the other students in a strike against the unacceptable "separate but equal" conditions and a march to the office of Prince Edward County School Superintendent T.J. McIlwaine, who told the students that they were "out of place." But Barbara, who later said that "it seemed like reaching for the moon," and the other African-American students persisted and, two days later, Barbara Rose Johns came to the attention of Richmond lawyers Spottswood W. Robinson and Oliver Hill, who subsequently agreed to take on Barbara's cause in the case Davis v. School Board of Prince Edward County. Unsurprisingly, the Virginia state trial court in Farmville upheld the legality of the separate but completely unequal conditions but Barbara Johns, Spottswood Robinson, and Oliver Hill persisted still, joining forces with NAACP lawyer Thurgood Marshall to appeal Davis and a group of other "separate but unequal" cases to the United States Supreme Court, where Plessy v. Ferguson was at long last rightfully reversed in the landmark Brown case.
Following the April, 1951 march and strike, Barbara and her family were harassed mercilessly. Fearing for Barbara's safety, her parents sent her to live with her Uncle Vernon in Montgomery. Barbara finished high school in Alabama and then attended and graduated from Drexel University in Philadelphia. Barbara's love of learning and public education led her to a career as a school librarian in the Philadelphia public school system. She also married William Powell and together they reared five children. Barbara continued to live a quiet and productive life in Philadelphia until her untimely death from cancer in 1991 at the age of 56.
Today, Richmond's federal courthouse on Broad Street bears the name of Spottswood W. Robinson. The Juvenile and Domestic Relations Courts Building in Richmond is named for Oliver Hill. In Washington, D.C., a statue of 16-year-old African-American student activist Barbara Johns will replace Virginia's statue of Robert E. Lee in the National Statuary Hall in the United States Capitol. In Richmond, the Office of the Virginia Attorney General is housed in the newly-renovated and newly-renamed Barbara Johns Building. And the Virginia Civil Rights Memorial on Capitol Square in Richmond honors Barbara Johns, whose teenage likeness along with the likenesses of Barbara's fellow Moton high School students is featured below the words, "it seemed like reaching for the moon." This week, we gratefully honor the memory and life of Barbara Rose Johns Powell, who reached for the moon, and gained the stars.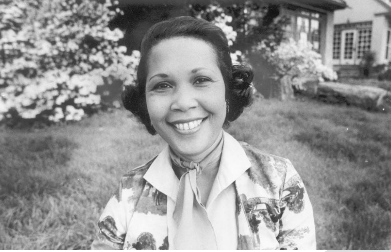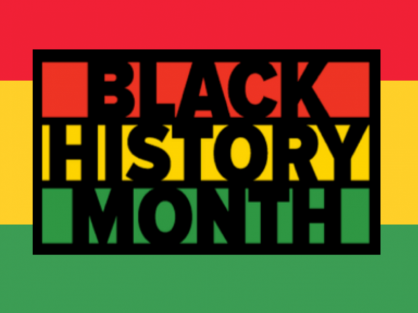 Hirschler believes that clients are best served by a diverse group of lawyers. Learn more about our Diversity and Inclusion practices here.