Print PDF
Hirschler Invites You To Join the Celebration!
In March 1946, our founders, Major Edward S. Hirschler and Lieutenant Alan Fleischer returned from the Pacific Theater at the end of World War II. To save on expenses, the two lawyers shared office space in Richmond's only "skyscraper." From this modest start grew Hirschler – today, the seventh largest law firm in Virginia.
Over the next 10 months, Hirschler will reflect on 75 years of legal excellence and client service. We will celebrate the legacy of our founders and the core values that have shaped our firm – then and now. We will share what makes Hirschler unique: what inspires talented attorneys to join us and valued clients to rely on us as trusted advisors.
We look forward to providing ongoing coverage of our anniversary celebration. Please bookmark this page and revisit often.
Founder Highlights
In Their Own Words
"When I got back to Richmond [after Army service], I met Alan Fleischer from New York and we decided that two lawyers could starve to death as cheaply as one, and we started the firm of Hirschler Fleischer." - Ed Hirschler
"We always practiced cleanly, fought hard. We're fair and we're honest. We keep bills on a minimum basis, unlike some firms that will appear with one partner and two associates. If we could do it with one of us, we did it that way." - Alan Fleischer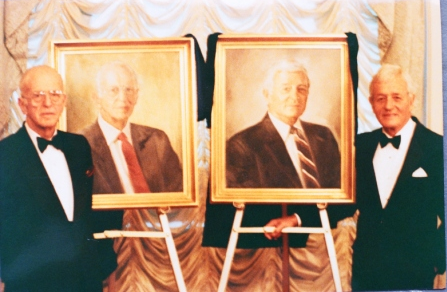 Alan G. Fleischer
"Alan's original role in the firm was as a trial lawyer who brought a great sense of intensity to his case work. His killer instinct pushed toward the jugular vein of the opposition's case. He never underestimated his opponents' skills and constantly pressed his associates to think of innovative, creative ways to present their cases. There were no routine matters in Alan's workload. Every case was critical to the client, and, accordingly, to the firm." - Partner Jay Weinberg, Former Hirschler Chair Emeritus
"Alan was a shark. He was a consummate businessman and financier with street smarts who regularly exceeded the goals of his clients. His no nonsense practicality coupled with an incredible intellect, served his clients and his firm very well." - Partner Jim Theobald, Hirschler Chair Emeritus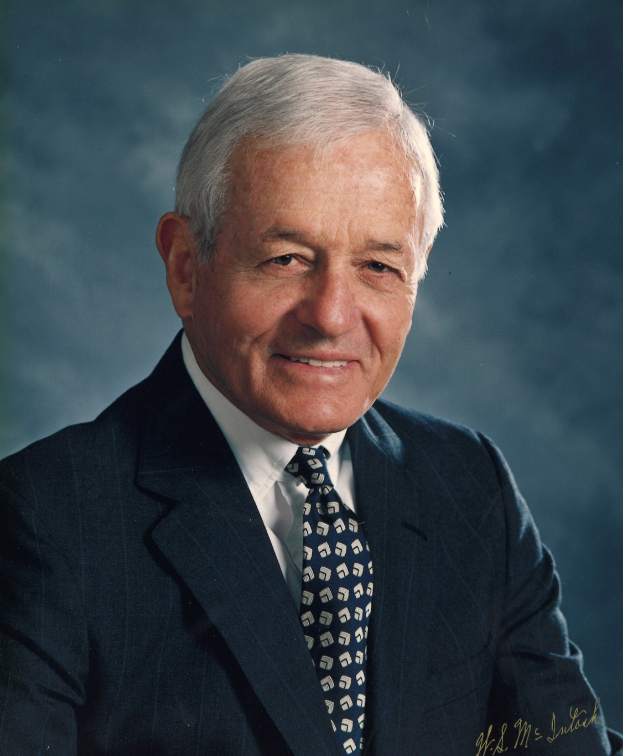 Edward S. Hirschler
"One of the things that really accounts for much of the rapid progress of our law firm was Ed Hirschler's fascination with technology. We were among the first law firms in the city, for example, to have the forerunner of the Xerox machine. It was a called a Thermofax machine and it took about 30-45 seconds to get each page through the machine." - Partner Jay Weinberg, Former Hirschler Chair Emeritus
"Long after [Ed] had retired from active practice – until fifteen days before his death – he continued to come into the office almost daily, working to improve his firm develop new clients, and train younger lawyers." - Excerpt from Hirschler Fleischer: The History of a Law Firm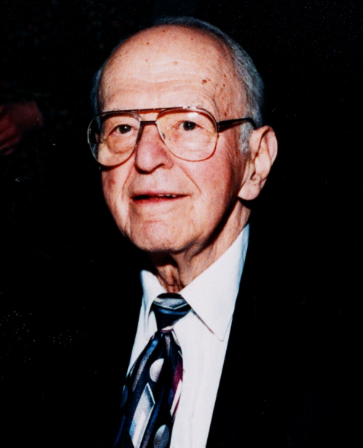 Other Reflections
"I think the greatest single mindset that permitted the firm to grow and prosper was one in which the senior partners were receptive to young leadership. They permitted the young leaders in the firm to step forward and assert themselves, sometimes to the detriment of older leadership but always to the betterment of the institution." - Chuck Long, Former Hirschler Partner
Living Our Values
Entrepreneurial Spirit
A strong entrepreneurial spirit has guided the firm since its inception. In the 1940s, founders Ed Hirschler and Alan Fleischer hustled for business, often creating businesses of their own – an insurance company, a bank – to generate more legal work. "Creative capitalism" becomes a defining characteristic of the firm. That same entrepreneurial spirit was alive and well in the 1990s, when firm lawyers begin organizing hedge and private equity funds and matching venture capitalists with companies needing finance – the beginning of the firm's national investment management practice. In 2011, Hirschler partner Seth Ginther helped found the U.S. Industrial Wood Pellet Association (USIPA), a world-class trade association in the sustainable renewable fuels sector. As executive director of USIPA, Seth has split time between the US and Europe for more than a decade – establishing long standing relationships with policy makers, regulators, entrepreneurs, and senior business executives in the European sustainability, ESG and decarbonization sectors.
Since its founding, Hirschler employees have been encouraged to bring fresh ideas and innovative ways of thinking to the firm and its clients.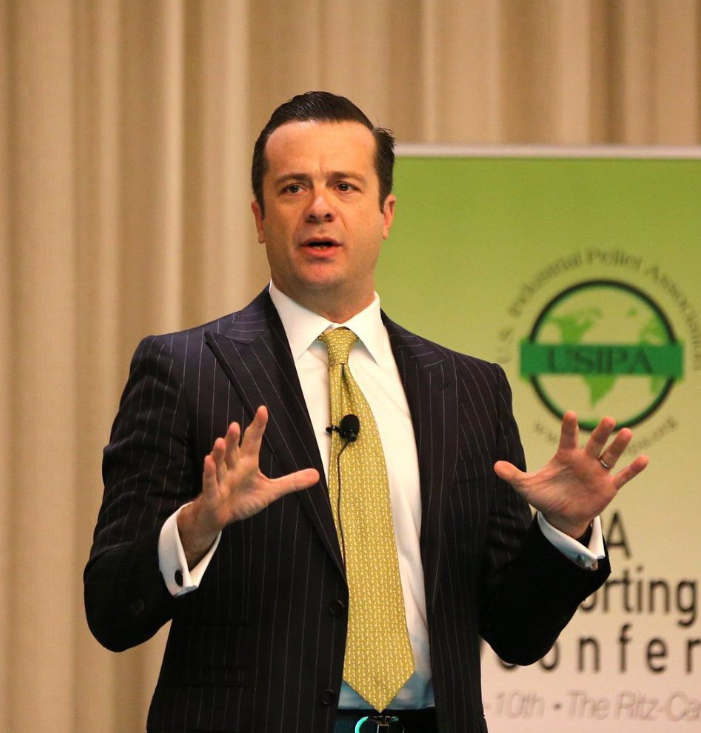 Celebrating Community Stewardship
Hirschler believes in giving back to the communities in which we live and work. In 1993, the firm opened a successful branch office in Fredericksburg and became the town's largest law firm. Within a few years, firm lawyers seize a unique opportunity to relocate the office to a rehabilitated factory building on Jackson. Roughly a decade later, Hirschler's Richmond office would make a a move from the Richmond Fed building to a more permanent location in the rehabbed Edgeworth Building on Tobacco Road.
Reimagining uses for commercial real estate is part of the firm's DNA, but these office moves reflect more than creativity and vision: they are investments in our communities. All Hirschler employees are encouraged to balance a strong commitment to the firm and its clients with a strong commitment to community and family.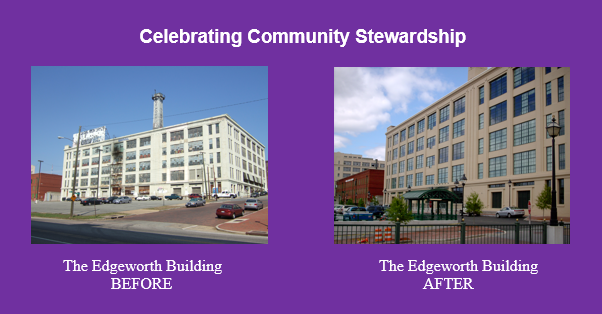 This Day in 1946
February 16, 1946: The first, commercially designed helicopter is tested in Bridgeport, Connecticut.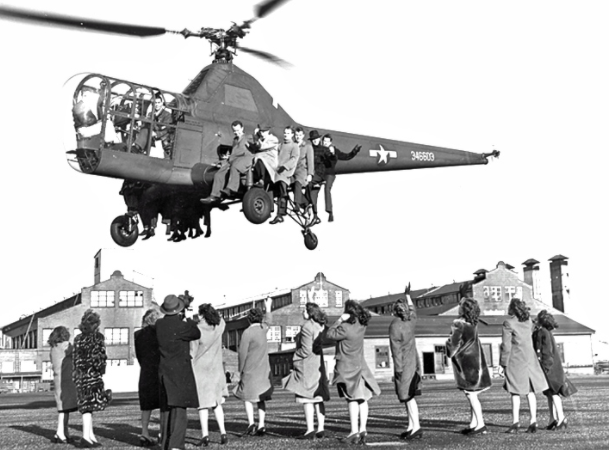 March 5, 1946: Winston Churchill's "Iron Curtain" speech in Fulton, Missouri, popularizes the term and draws attention to the division of Europe. Many people consider Churchill's "iron curtain speech" the beginning of the Cold War.
"It is my duty however, for I am sure you would wish me to state the facts as I see them to you, to place before you certain facts about the present position in Europe. From Stettin in the Baltic to Trieste in the Adriatic, an iron curtain has descended across the Continent. Behind that line lie all the capitals of the ancient states of Central and Eastern Europe. Warsaw, Berlin, Prague, Vienna, Budapest, Belgrade, Bucharest and Sofia, all these famous cities and the populations around them lie in what I must call the Soviet sphere, and all are subject in one form or another, not only to Soviet influence but to a very high and, in many cases, increasing measure of control from Moscow."
March 9, 1946: Baseball legend Ted Williams is offered $500,000 to play in Mexican Baseball League, but he refuses.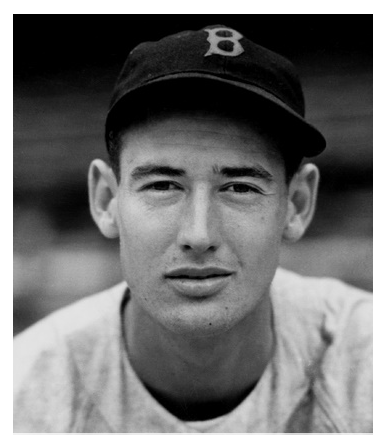 March 22, 1946: The first U.S. rocket leaves the Earth's atmosphere (50 miles up).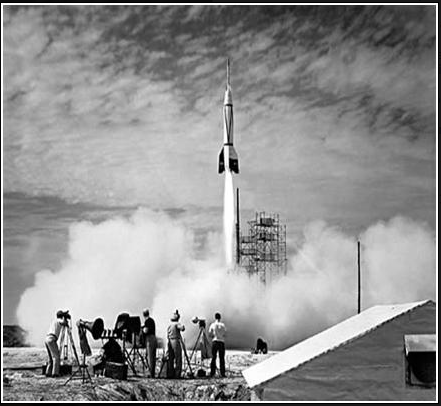 April 7, 1946: 10th US Masters Tournament, Augusta National GC: American Herman Keiser wins his only major title, 1 stroke ahead of tour money-leader Ben Hogan; first Masters in 4 years because of World War II.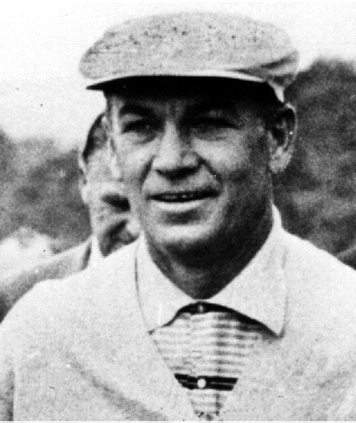 April 12, 1946: LPGA Titleholders Championship Women's Golf, Augusta CC: Louis Suggs wins her first major title by 2 strokes from Eileen Stulb.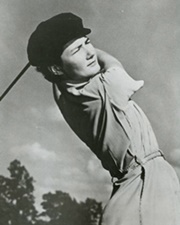 April 15, 1946: The first television network was created, as the DuMont Television Network linked New York and Washington by coaxial cable. A two-hour program featuring speeches, "along with a short play, a quiz show, and a dance routine" were broadcast simultaneously on both stations.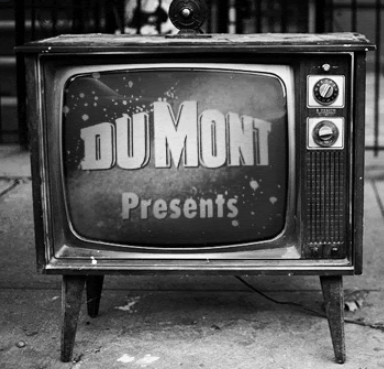 April 16, 1946: The United States made its first successful launch of a V-2 rocket, captured from Germany and tested at the White Sands Proving Ground. In all, 63 were fired for various purposes as part of American development of its own missile program.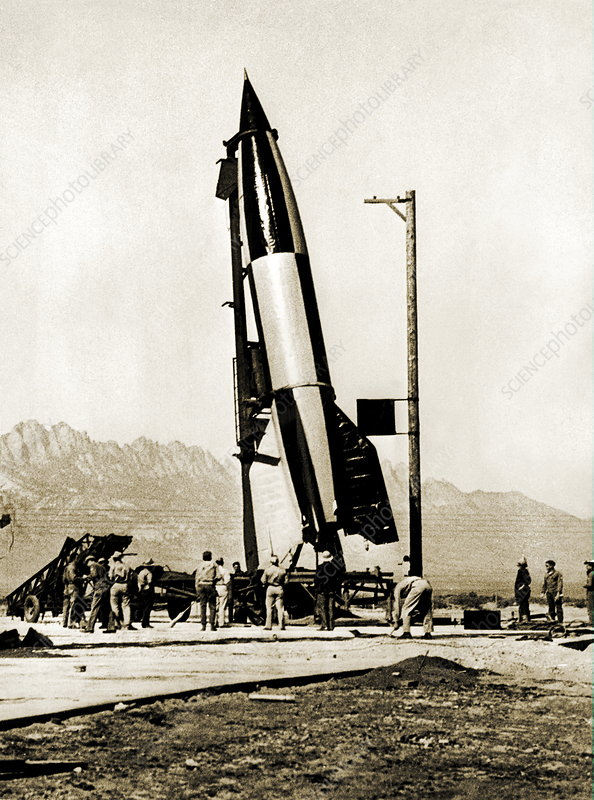 April 18, 1946: The United Nations World Court opens.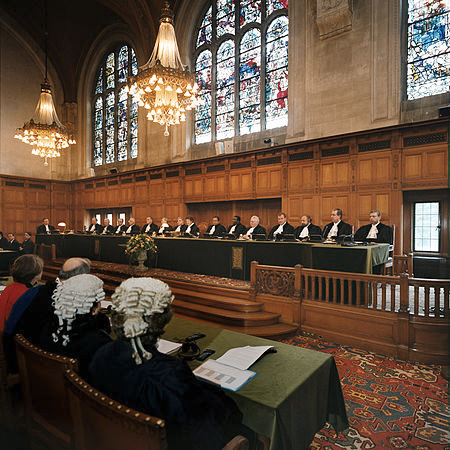 April 24, 1946: In the United States, the Blue Angels stunt flying team was formed by the U.S. Navy.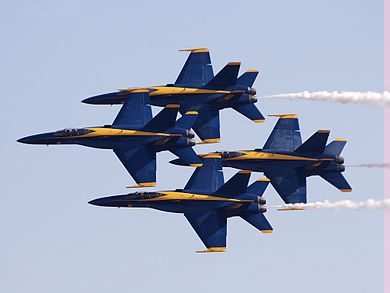 Tributes
Each month, we will celebrate the life and legacy of Hirschler leaders past and present.
March
Remembering Robert A. (Bob) Cox, Jr. (1923–2020)
Robert A. Cox Jr., joined Hirschler in 1965, becoming the third partner in the small firm that also had three associates. During the 1970s, which were years of dramatic growth for the firm, he was the first managing partner. In 1975 his name was added to the firm when it became Hirschler, Fleischer, Weinberg, Cox & Allen. Mr. Cox served as managing partner a second time in the 1980s.
Among his clients were some of Richmond's most influential real estate developers. He handled legal work for the area's largest corporate center, Innsbrook. Bob was fond of saying that the last time he personally performed a title examination was for the land which ultimately became Innsbrook. He recognized that the practice of law is a service, that there is no substitute for timeliness, and that a lawyer should be readily accessible to his clients. These standards were always evident in his practice and became imbedded in the culture of the firm. Bob continued to handle matters for long-time clients well into his 90s.
Jim Weinberg offered a moving tribute to Bob in the Summer 2020 issue of Senior Lawyer News published by the Virginia State Bar. Jim highlights Bob's long and distinguished career at Hirschler and his many contributions as leader, mentor, teacher and colleague. The article is warm remembrance of the firm's former leader, a man who was passionate about the his family, his clients and the practice of law. Click here to read Jim's tribute.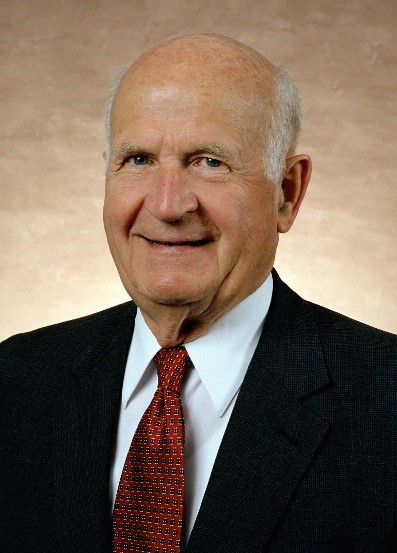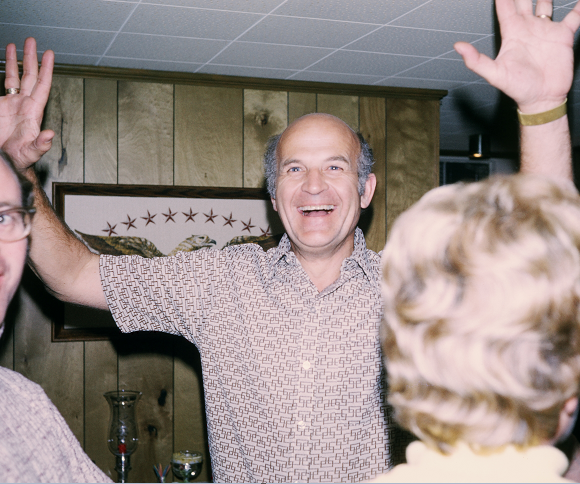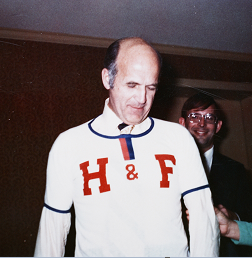 April
Honoring Jay M. Weinberg
Adapted from Hirschler Fleischer: The History of a Law Firm, Mary Miley Theobald, 2007
Born in Norfolk in 1932, Jay M. Weinberg grew up in Portsmouth and received his Bachelor of Arts in English (1954) and legal education at the University of Virginia. The Army interrupted his first year of law school with a call to active duty, and he served two years in the counterintelligence corps before being honorably discharged as a captain. When he finished law school in 1959, he joined the three partners at Hirschler, Fleischer and Sadler. He became a partner in 1962, and in 1975 the firm's name was changed to Hirschler Fleischer Weinberg Cox and Allen.
Jay was hired primarily for his tax law expertise, but he was soon drawn into the real estate world when neither Ed Hirschler nor Alan Fleischer was available to handle a client's zoning matter. Over the years, he handled virtually all forms of sophisticated real estate matters, including the acquisition, rezoning, financing, syndication, development, adaptive reuse, and sale of major residential communities, apartment complexes, shopping centers, industrial parks, and office buildings. "Jay understood the needs of all parties to a dispute," says Jim Theobald, "and he would cobble together a consensus where everyone felt they had achieved their goals. He did this without raising his voice, pounding the table, or threatening anybody."
Vitally interested in education, Jay served nine years as a member of the board of Virginia Commonwealth University and two as its rector, and as vice-chairman of the board of the Medical College of Virginia Hospitals. As a member of both boards, he was intimately involved in the strategic planning for the University and the VCU Health System, and the establishment of the Virginia Biotech Research Park and VCU's School of Engineering. Unselfish with his time, money, and expertise, he served on many nonprofit boards and was president of the Jewish Community Federation of Richmond and the Jewish Community Center.
Jay officially retired in 2009 and currently resides in Florida with his wife Marilyn.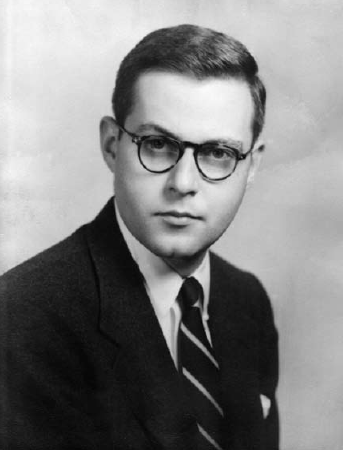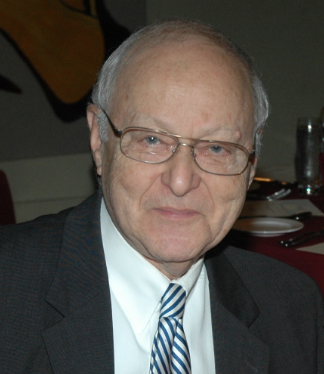 Milestone Celebrations
October 2018
Hirschler Celebrates Its First Annual Spirit Day
On October 24, 2018, Hirschler hosted an internal celebration to mark the rollout of its new brand identity and redesigned website. Now celebrated annually each October, Hirschler Spirit Day is filled with activities that allow lawyers and staff to show their firm pride.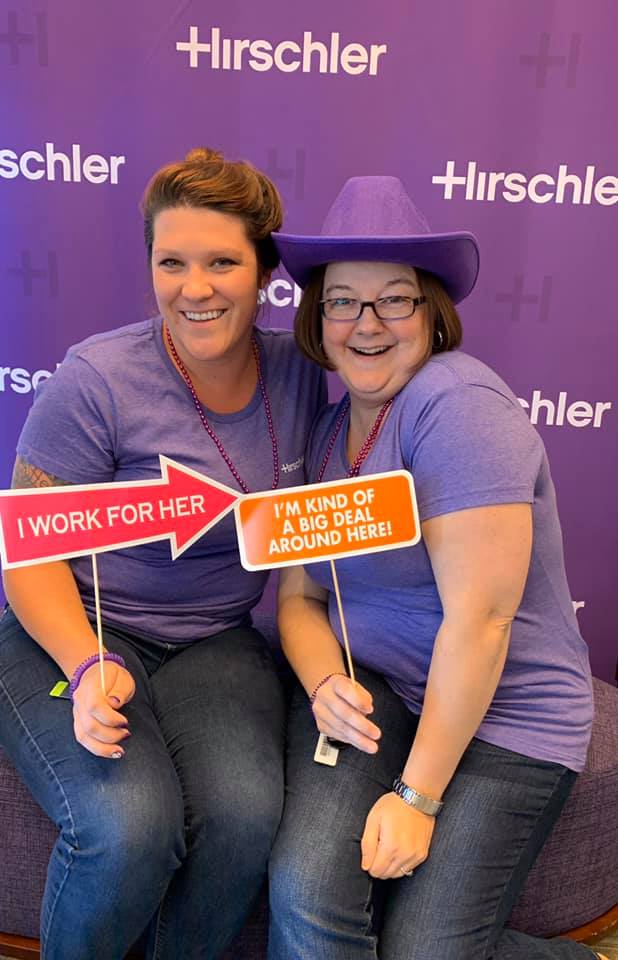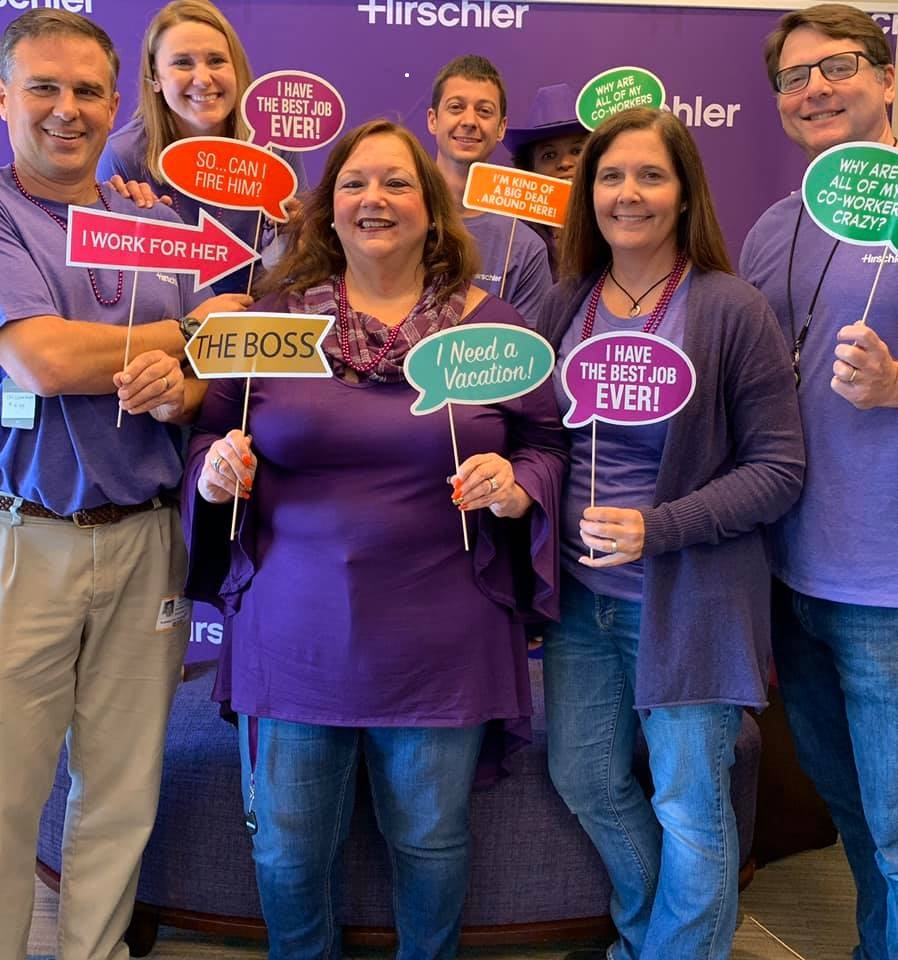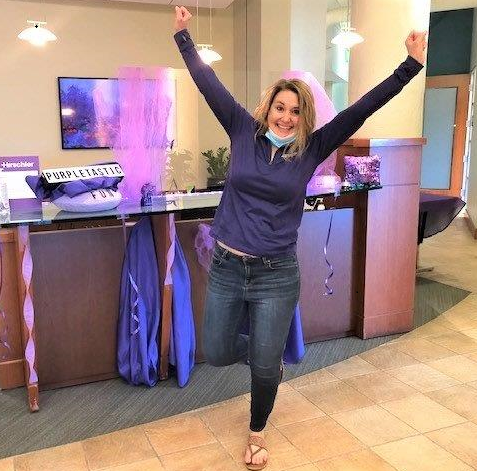 September 2020
Hirschler Named Among Top Places To Work in Richmond by Richmond Times-Dispatch
Thanks to the generous feedback of its employees, Hirschler was recognized as a "2020 Top Workplace" in the Richmond region by the Richmond Times-Dispatch. The firm was recognized in the publication's small business category.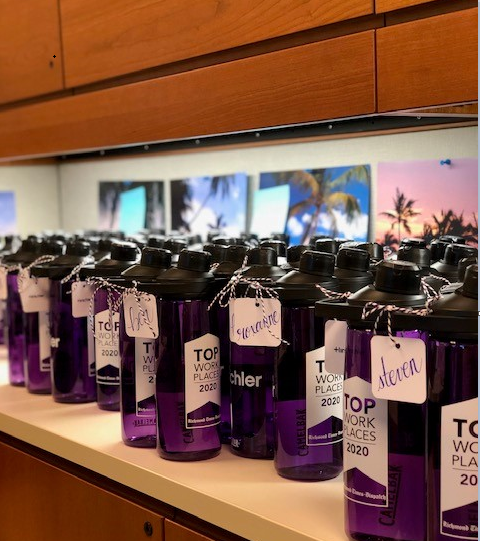 February 2021
Marie Ehrlich Celebrates 40 Years at Hirschler
As she likes to remember it, Hirschler professional assistant Marie Ehrlich was 10 years old when she began her career at Hirschler; in February 2021, she celebrated an astounding 40 years of service to the firm. On her first day - February 16, 1981 - an eager Marie walked into Hirschler's offices at the Massey Building and began her long and storied career. Her role may have changed a bit over the years but her enthusiasm and dedication for her position remain the same.
Hirschler is fortunate to have several longtime employees: lawyers and staff who have chosen to make the firm their professional home for decades. We are grateful to be a firm that inspires their loyalty!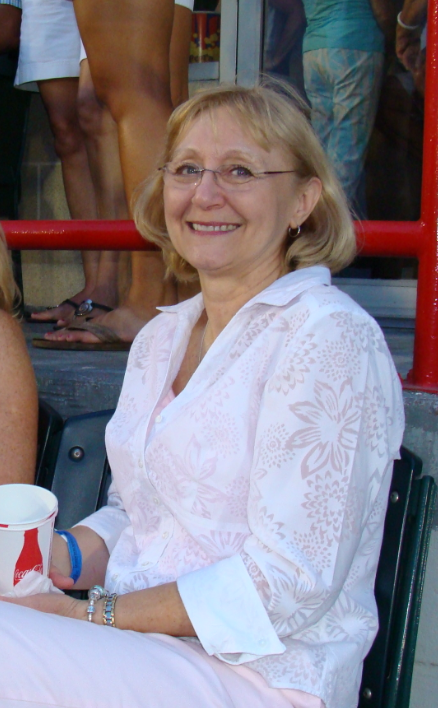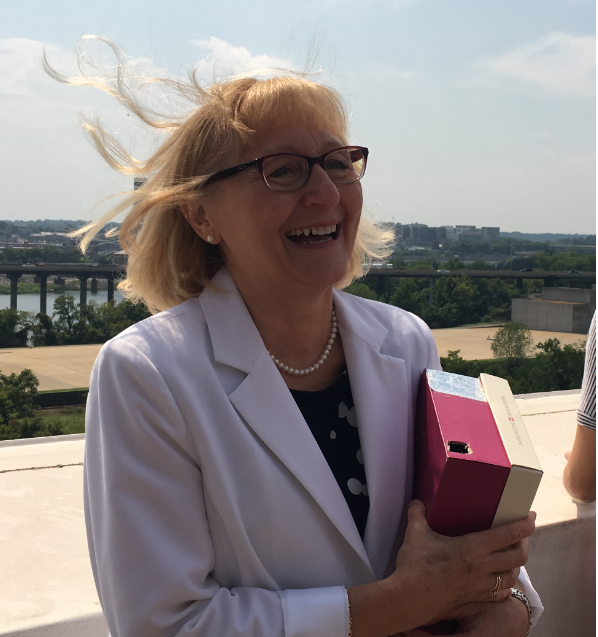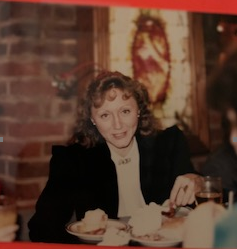 Your Memories
"What an accomplishment! I am so proud to have been a long time employee before my retirement after 38 years of service. Best Place to have worked and Best People to have ever worked with. I miss it every day. Congratulations!" - Sue Proffitt, retired Hirschler professional assistant