Sam Blake, Paralegal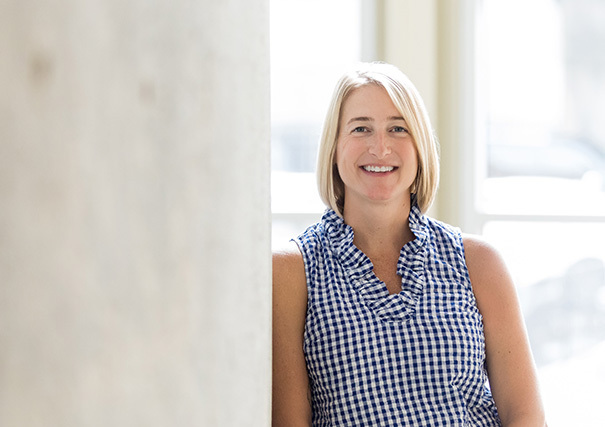 Q: Why Hirschler?
A: Hirschler is a place you WANT to be. We show up and put in 110%, and also share some laughs together and catch up about our weekends. I feel like I truly belong.
Q: What ultimately convinced you to join Hirschler?
A: I experienced a strong, positive feeling as soon as I stepped in the door for my interview. The friendliness, professionalism and attention to detail made me realize that this was the type of work environment that would make for an exceptional future.
Q: How would you describe the level of support and feedback offered by Hirschler lawyers and firm leadership to professional assistants?
A: Everyone here - whether it be an attorney, paralegal or another assistant- is always willing to lend a helping hand, answer questions, help you learn something new and commend you for a job well done.
Q: What three key team behaviors would you say are critical to delivering on Hirschler's brand promise?
A: Proficiency, ambition and communication. Clients don't just get assigned an attorney that they rarely speak with and never meet. They get a hands on, invested individual willing to fight and work hard to ensure the best possible result on a case or matter.
Q: We know clients and colleagues want to work with a legal team they like and trust. How would you describe yourself 'Beyond the Law'?
A: I may come in last but I really enjoy running in races, especially when they are for a good cause. I've joined the Avon Walk, where I walked over 40 miles in 2 days along with thousands of other women to support those fighting and those who have lost the battle to breast cancer. I also ran a Rugged Maniac race alongside many wounded warriors where I was in awe of their incredible will power, and a virtual race to support those with autism in the community.