Rod Simmons, Partner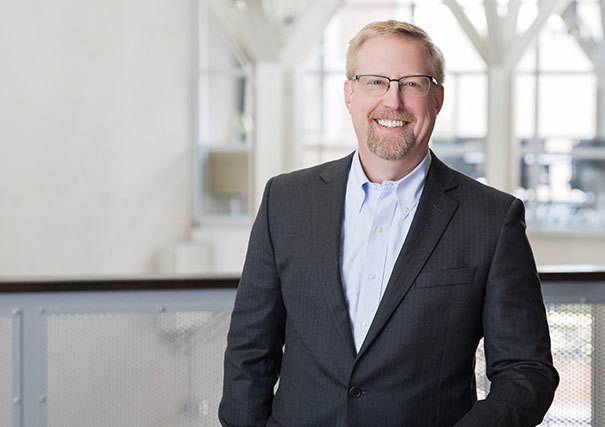 Q: Why Hirschler?
A: I never wanted to be just another nameless, faceless lawyer-drone, and so for me, Hirschler has the right balance of being "big enough, but not too big." We have the bench depth and subject matter expertise to handle sophisticated transactions on a national level, but every single lawyer at Hirschler is on a first name basis with every other lawyer—from the newest associate to the president of the firm. With our middle-market focus, my clients are all "real" business owners, private equity managers or CEOs who are making actual decisions based on my advice and counsel. At Hirschler, you won't just be a cog in the machine.
Q: You were a summer associate at Hirschler. Today, you are co-chair of the firm's leading M&A practice. How does Hirschler pave the way for associates to become leaders?
A: Hirschler gives associates opportunities to develop and succeed. Early in my career, I started working for a firm client involved in a significant acquisition rollup strategy in the home building materials industry. On the first major transaction, I worked closely with a senior partner, but was completely inexperienced in M&A work. With each additional acquisition, I learned more and took on more responsibility. Within a year, I was running the transactions myself as lead counsel and serving as the primary contact for the client. Four years later, I had negotiated and closed more than 40 acquisitions across the country and had developed into an experienced M&A attorney.
Q: You began your career at Hirschler as a litigator; now you're a transactional lawyer. How did the firm support you in exploring your varied interests?
A: The firm is flexible and recognizes that people will give their best if they enjoy their work. When, 18 months into my career, I realized that I didn't enjoy being a litigator, Hirschler was very supportive of me making a change. Within a week of making my request, I had moved to a different floor and was working with the corporate practice group.
Q: From your perspective as a partner, why is it beneficial to give young associates meaningful contact with clients early in their careers?
A: I firmly believe that young associates learn by doing. Certainly, associates can learn a lot through mentoring from senior lawyers. But there is no substitute for actual experience.
Q: You have been an active member of the Hirschler Recruiting Committee for several years. Why is that role important to you?
A: The role is important to me because I plan to spend my entire career at Hirschler, and I want to be involved in hiring a team of colleagues to practice alongside me not only today, but for the next 20+ years. With every new hire, I am thinking to myself "I want this person to be a partner of mine someday."